Personalized Consultation
We understand that every individual is unique, and we take pride in tailoring our services to meet your specific preferences and requirements. Our piercing professionals will attentively work with you to determine the ideal placement method and select the perfect jewelry for your new piercing.
Precision Instruments
At our studio, we uphold the highest standards in piercing, utilizing precision instruments that truly elevate the art of piercing. We adhere to all legal and industry regulations, ensuring that sterile equipment is employed during every procedure. We exclusively pierce using hollow needles, no guns or "device" piercing here!
Quality Bling
No more waiting months before you can wear the jewelry you love. We have embraced a new era of piercing by using stylish, high quality metals that are implant grade titanium and/or 14K solid gold.
Post-care Support
Our commitment extends beyond the confines of our studio. We want you to have a successful and enjoyable piercing experience, so we provide thorough information on how to care for your new piercing. Additionally, we offer check-up and downsizing services. We are here to help!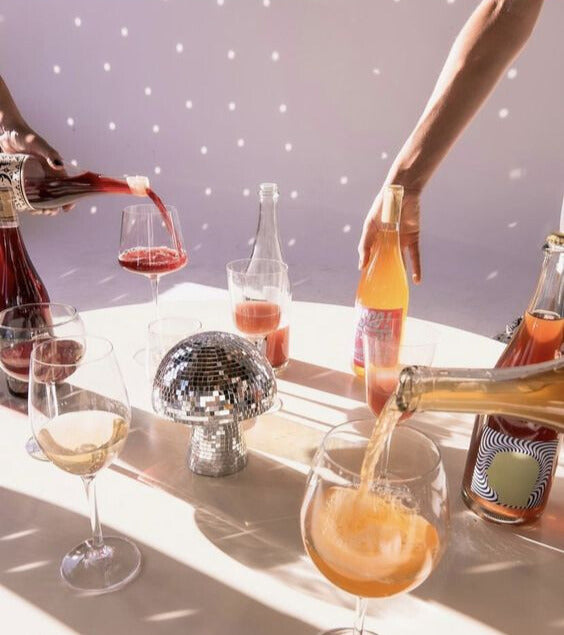 Ear-resistible Fun
Celebrate special occasions in style. Get pierced with your favorite people, whether it's a birthday celebration, bachelorette party, or team bonding event! Our piercing parties offer a unique and unforgettable experience for you and your w(hole) squad.
Contact Us
FAQ
What is your pricing?

Our earrings range from $30-$105. Plus the $30 service fee. Want to unlock a deal? Get three piercings and the $30 service fee is waived, Book our Ear Mapping Service to benefit from this offer.
What material are the earrings?

All earring posts are Implant Grade Titanium. Even our solid gold designs!
Do you use a needle?

Yes! We exclusively pierce with hollow needles, No piercing guns here🙅🏻‍♀️
Is there an age restriction?

We only pierce 8 year olds & up! Anyone under 18 years old MUST bring a parent to the appointment and both must have proper identification.