Our Styles & Pricing
We have a range of styles and limited edition chains. Sterling Silver and Gold Filled bracelets are priced by style and start at $44.
Our 14k Solid Gold chains are priced by style and sold per inch.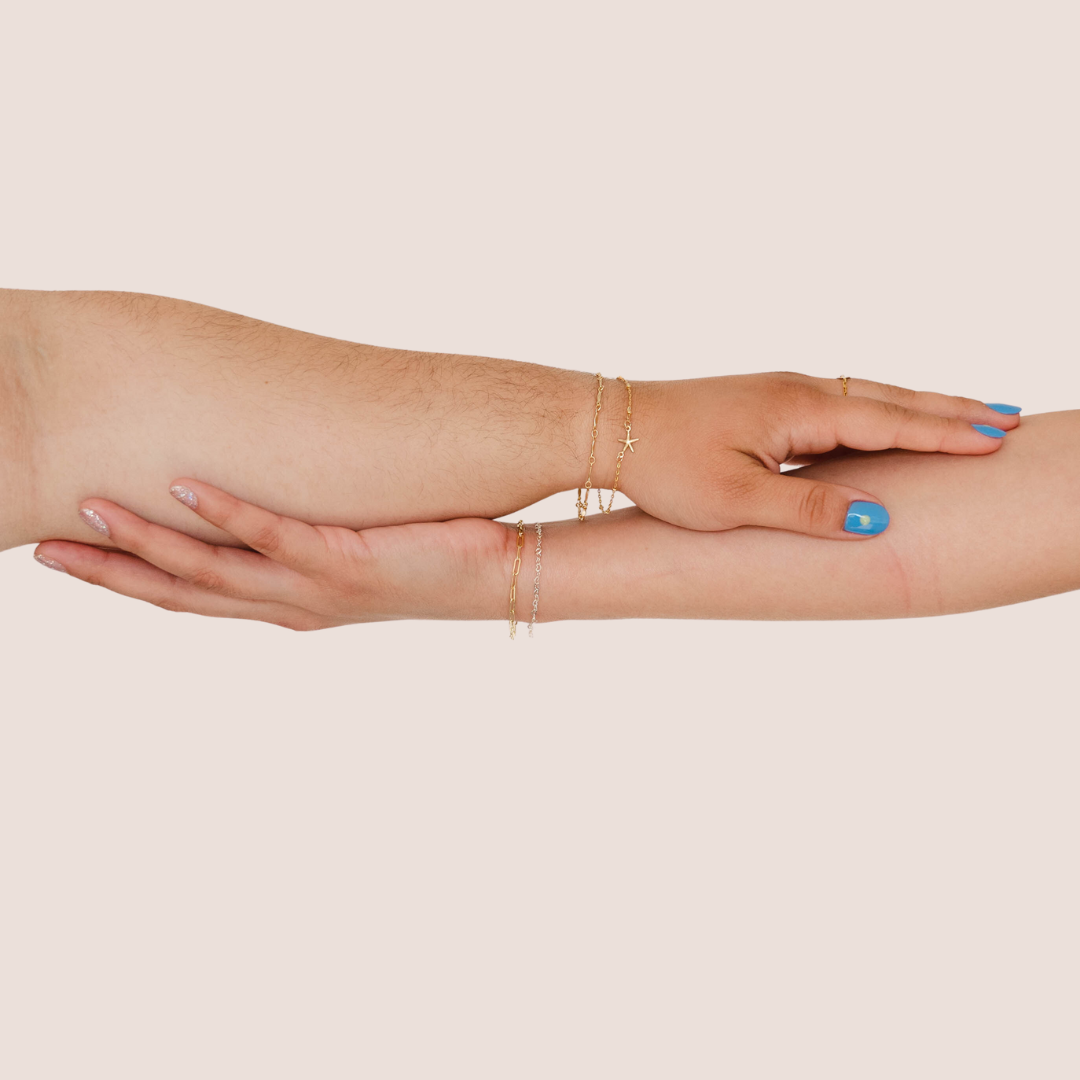 Permanent Jewelry
Permanent Jewelry is custom fit to your wrist, anklet, or neck and welded shut so it stays on forever (or as long as you want it).⛓✨ It's there to sparkle and make you happy!
Zap Me!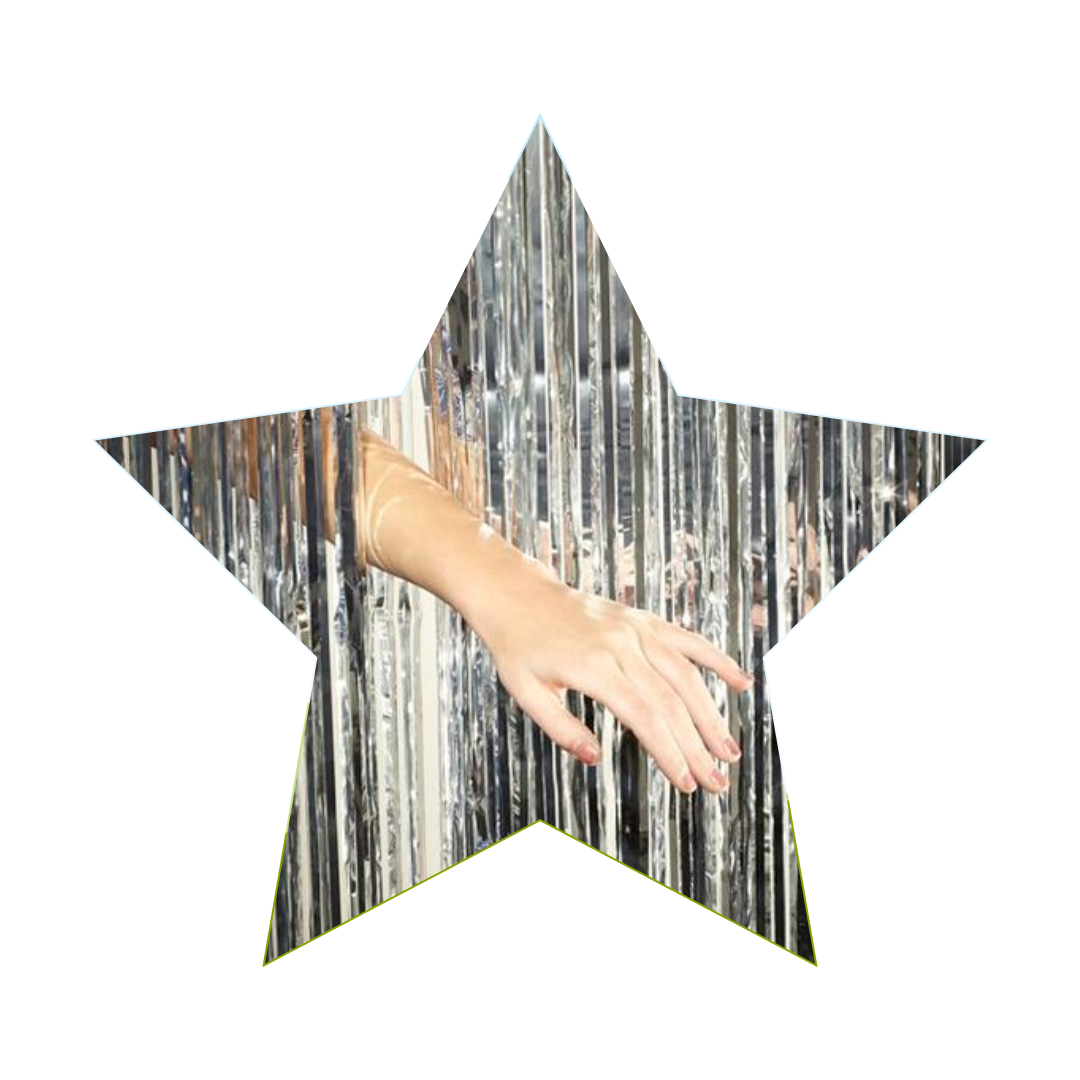 Zapping Parties
What better way to commemorate your friends and loved ones but with shiny trinkets permanently welded to your wrist like little keepsakes. Our Zapping Parties are the epitome of unforgettable fun, transforming birthday's, bachelorette's, or Mother's Day into a shimmering celebration!
Let's Chat
But how does it work?
Step 1: Make an Appointment🌷

Choose a time slot and get zapped at our place in San Antonio. Appointments are limited, so book in advance!

Step 2: Choose your Chain ⛓

Take your pick from our selection! We have all sorts of luxuries & afforable chains. Want more than one bracelet? Mix and match styles!

Step 3: Get Zapped ⚡️

During your appointment, we'll fit your chain and weld it together. Now you're linked for life!
FAQ
What is Permanent Jewelry?

We custom fit and weld a chain directly on to you. This means that your Permanent Bracelet, Necklace, or Anklet is custom fit with no clasp. Just a little sparkle to make you happy!
Can I remove the chain myself?

Yes! If you need to remove the chain for whatever reason, common household scissors will do the trick.

We recommend cutting the small ring that connects the chain just in case you'd like to weld it back on.
Will this give me problems going through an airport?

Nope! You can travel far and wide with your forever chains.

Generally, delicate jewelry never needs to be removed when going through airport security.
Can I put my chains in water?

Yes! Our gold filled & sterling silver are okay to be submerged in water or come in contact with sunscreen, perfume, lotion, etc. Our Solid Gold can withstand pretty much anything!
Do you offer the chains in silver?

Yes! We have real silver & sterling silver chains for our silver lovers.
How long do they last?

This dependents on your lifestyle & the material you choose, but it can last you years! The color on our gold filled chains will last up to a year and our Solid Gold has a lifetime of color!
What if it breaks, is it fixable?

Depending on the break, we can weld it back together! In the rare occasion it breaks, you can book a Repair Appointment here.
Is the zapping safe?

Yes! Despite the spark, getting zapped does not mean physically zapped. The spark can not harm your skin or wrist in any way.
Studio Hours
CLOSED: Mondays & Tuesdays
Wednesday & Thursday: 12pm-6pm
Fridays: 10am-8pm
Saturdays & Sundays: 10am-4pm
Call us at (210)-444-9525