Vacation Ready
Embrace summer with water resistant gold jewelry that effortlessly elevates your sun-kissed skin, encapsulating the very essence of a luxurious summer.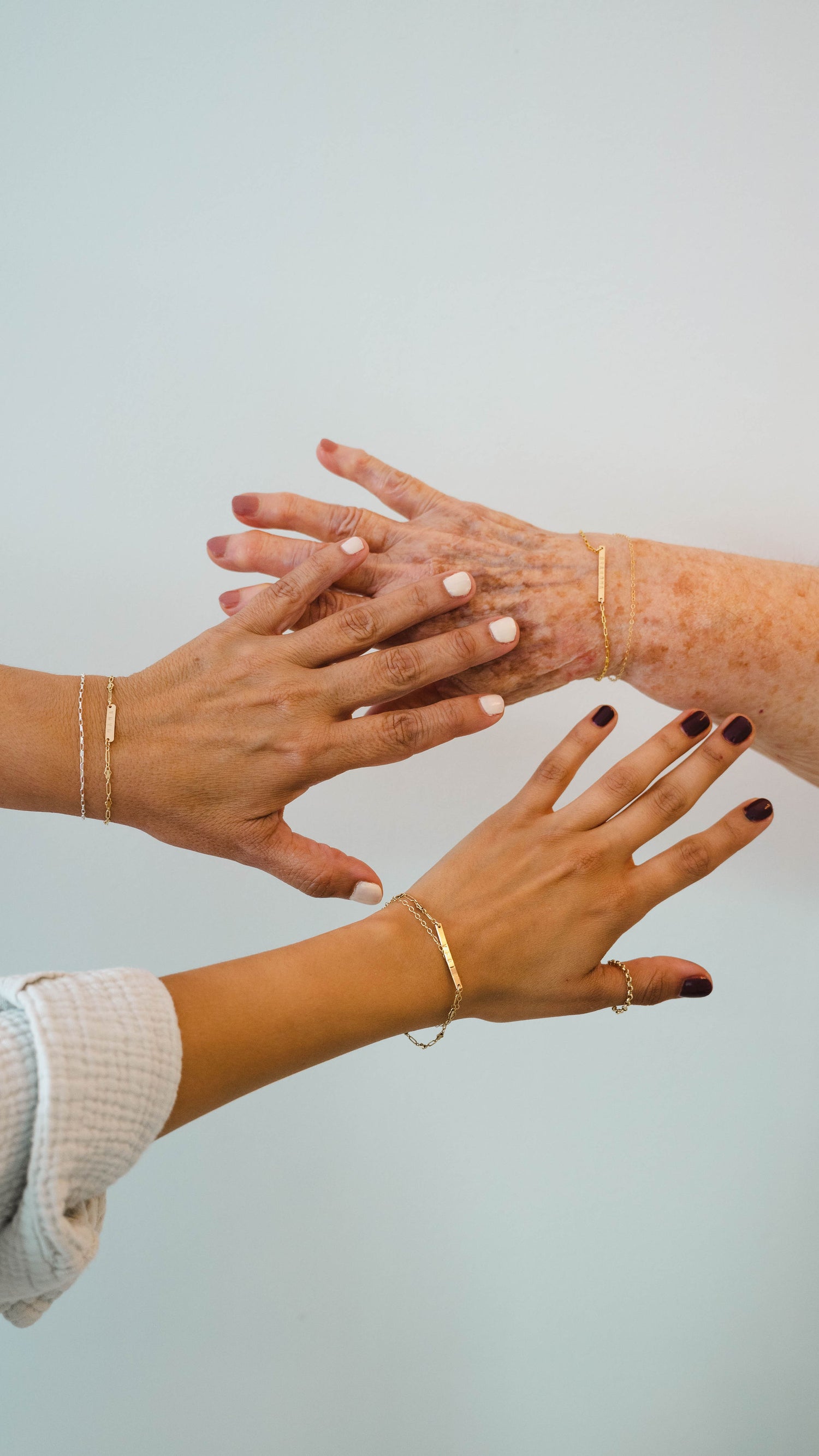 Creating Lasting Memories with Permanent Jewelry
Carry the bonds that matter most, adorn your body with our timeless chains and create everlasting connections with your loved ones. Each new bracelet weaves a tale of love and shared experiences.
Learn More